AWARDS
2016
The Society of Plastics Engineers gave its top honor, the International Award, to Nanto Cleantech CTO Samuel Kenig, dean of engineering and head of graduate studies in plastics engineering at Shenkar College in Israel.
---
2014
Our disruptive technology was recognised, after a selection over 600 companies, as one of the "Top Three Finalists WPC Excellence Awards" for its "Dispruptive Cleantech Technologies for Cost-Effective industrial application" by the World Petroleum Council – the leading organisation representing more than the 95% of the Oil&Gas companies.
---
2012
In the context of Corrosion 2012, the International Conference Expo on Corrosion, NP was honoured by NACE International as winner of the MP Reader's choice Corrosion Innovation of the Year Award 2012; NP technology was ranked as one of the 10 most promising innovations out of 64 technologies presented worldwide.
---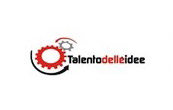 2010
NP was the award winner of "Talento delle idee" prize for presenting the best entrepreneurial idea in the context of the Italian North-East Area competition.
---

2009
Nanochallenge&Polymerchallenge competition winner.