PREMIOS
2016
The Society of Plastics Engineers gave its top honor, the International Award, to Nanto Cleantech CTO Samuel Kenig, dean of engineering and head of graduate studies in plastics engineering at Shenkar College in Israel.
---
2014
Nuestra tecnología se reconoció, trás una selección entre más de 600 empresas, como una de las "Top Three Finalists WPC Excellence Awards" por sus "Dispruptive Cleantech Technologies for Cost-Effective industrial application" " por el World Petroleum Council – la organización líder que representa más del 95% de las empresas de petróleo y gas.
---
2012
En el contest Corrosion 2012, la Conferencia Expo Internacional de Corrosión, Nanto Cleantech fue honrada por NACE International como ganadora de MP Reader's choice Corrosion Innovation of the Year Award 2012; la tecnología de Nanto Cleantech se clasificó como una de las 10 innovaciones más prometedoras entre las 64 tecnologías procedentes de todo el mundo presentadas en el concurso.
---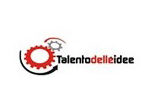 2010
Nanto Cleantech fue la ganadora del premio "Talento delle idee", presentando la mejor idea empresarial en la zona nororiental italiana.
---

2009
Ganador del concurso Nanochallenge&Polymerchallenge.